Some things in life are just that bit more precious than others. Of course, there are so many beautiful foods in the world to investigate, but there are some staple foods that humans have been eating for centuries and still manage to blow our minds on a daily basis. As a symbol of new life and fertility, it's no surprise that eggs have a magical place in folklore around the world to this very day. They are, of course, also delicious in basically every dish imaginable. Get ready for in-egg-xcusably bad egg jokes.
Ancient egg-xtraordinary egg play
There are records of both the ancient Egyptians and Chinese farming foul for human egg consummation back around 1,400 BC. The ancient Egyptians also reflected an 'egg' hieroglyph as a part of the naming of goddesses. It was too used by Cleopatra III, in her own name. Eggs were given the respect they deserve from the very start.
Additionally, Egyptians were among those who would hang eggs inside temples, encouraging livelihood and fertility, which makes plenty of sense.
European egg-xtreme magic
As a strong symbol of new life, eggs have developed strong ties to magic and folklore throughout European history. Many tales suggest that a great, dark force could only be destroyed when an egg breaks. Inspiring. If it seems a little too easy to overpower demons with eggs, these acts of wizardry mostly required an egg to break while still inside the animal… which actually sounds a bit chaotic.
Medical egg benefits don't only lie in the mental positivity that eggs benedict inspires (which, by the way, The Red Hummingbird in Brisbane make amazingly. Europeans, and consequently South and Central Americans were known for using eggs to diagnose sickness, rubbing the yolk on skin and assessing the colour. A recognised way of abstracting the heat of a fever is also to rub an unbroken egg on the sufferer's skin, 'absorbing the heat' before burying said egg in a stream. Ultimate life hack.
China's egg-xcitement
Chinese and Southern Asian communities have long predicted one another's futures through the use of chicken and duck eggs. One popular method (which is sure to bring you opulence and joy if you do today) was painting the eggs and boiling them in water. Divination was then practised based on the cracks that formed in the vamped-up eggshells.
Egg magic today
Where we certainly refrain from disrespecting the egg's deserved place in international folklore and history, we're certain that the quality of egg magic is at its peak, right now. For precisely 2 reasons.
Eggs are magic because they improve literally every cuisine there is.

This awesome magic trick.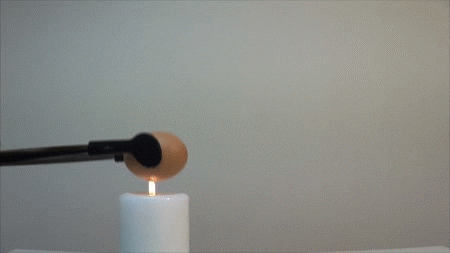 ---
You may also like